There's a basic rule of thumb to follow when choosing paint sheens:
The higher the sheen, the higher the shine — and the higher the shine, the more durable it will be.
Flat paint has no shine; high-gloss is all shine. In between are eggshell, satin, and semi-gloss, each with its own practical and decorative job to do.
End your struggles with choosing the right exterior paint color with our simple step by step process below.  Our team has the answers, stop in or schedule a consultation.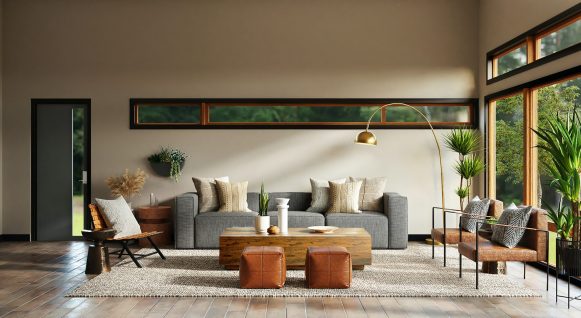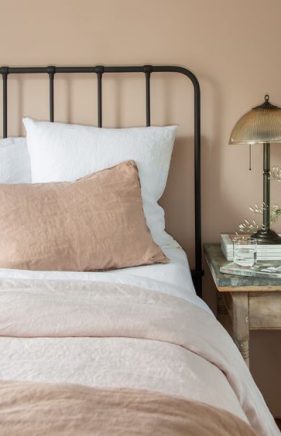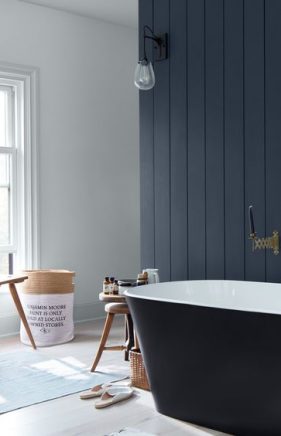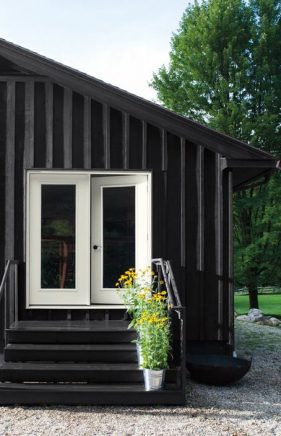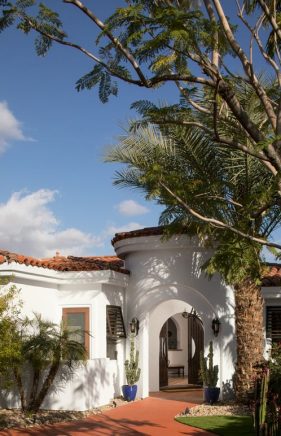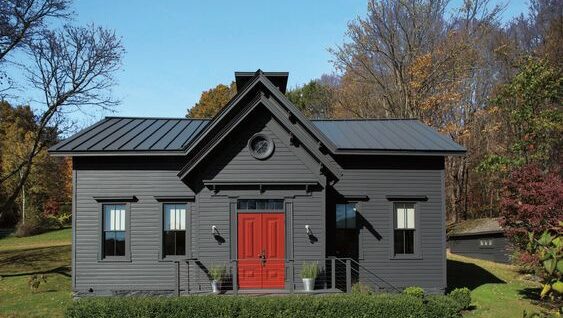 100 % acrylic paint that combines the decorative beauty of a matte, eggshell, pearl. Satin. Or semi-gloss finish with excellent durability and ease of application.
Benjamin Moore has the right interior paints for every job and every budget.
Excellent hide and leveling
Improved colour richness and depth
Increased durability, Long-term fade resistance, Highly washable
Easy application, clean up and touch up
Low odour
Self-priming on most substrates
Provides a mildew resistant coating
Spatter-resistant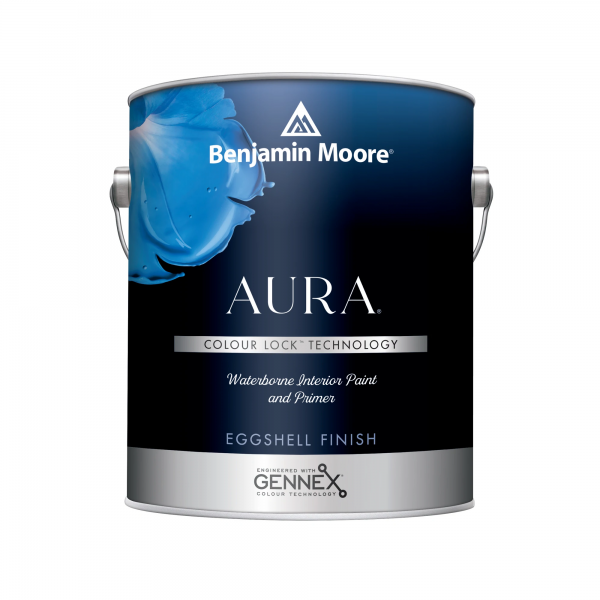 AURA® Waterborne Interior Paint
AURA Interior, with our exclusive Colour Lock™ technology, delivers the ultimate performance for colour depth and richness that lasts.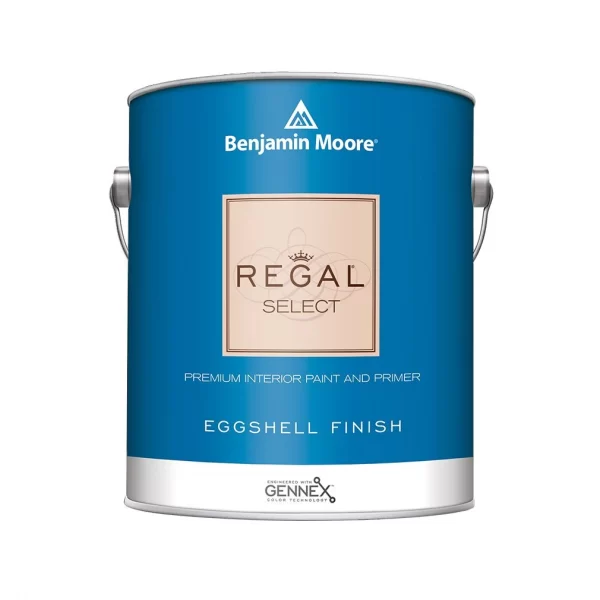 REGAL® Select Interior Paint
REGAL Select Interior is a trusted brand that is formulated for easy cleaning and great scrubbability in a wide variety of sheens.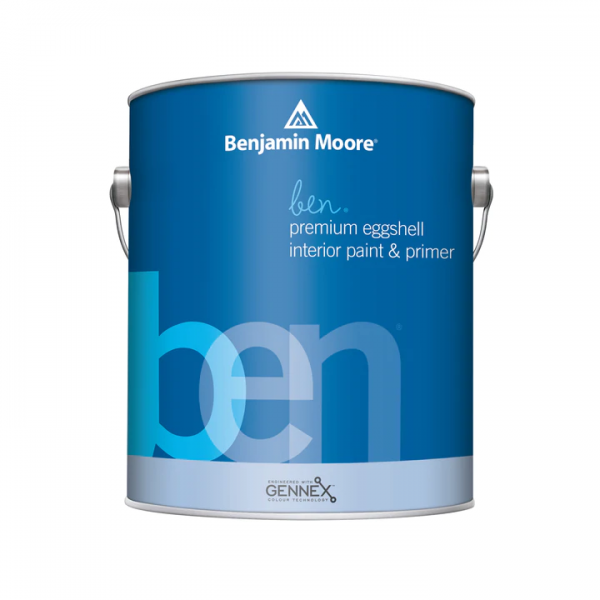 ben® Interior Paint
ben Interior is user-friendly paint for flawless results and puts premium colour within reach.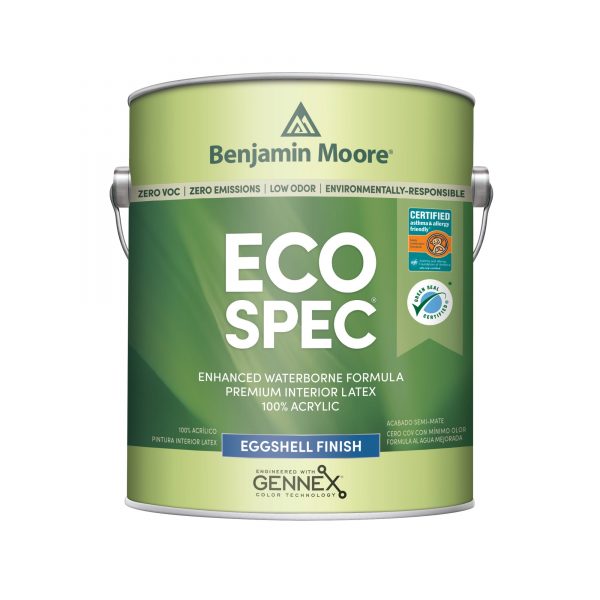 Eco Spec®
With zero VOCs and zero emissions, Eco Spec® is the perfect choice when an environmentally responsible paint is required and is tinted with Benjamin Moore's proprietary Gennex® zero VOC colorant system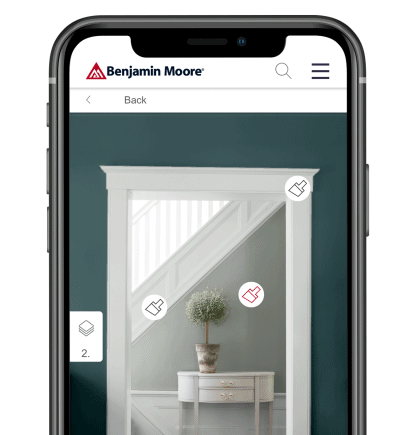 DOWNLOAD THE APP
Explore Benjamin Moore Paint Colours
Apply paint colour to photos of your space, access fan decks, match favourite hues to Benjamin Moore colours and more with the Benjamin Moore Color Portfolio app.
Take colour capture even further with the Benjamin Moore ColorReader, an integrated colour capture device.