Select the Right Paint Finishes
Benjamin Moore has the right interior paints for every job and every budget.
INTERIOR PAINT
There's a basic rule of thumb to follow when choosing paint sheens:
The higher the sheen, the higher the shine -- and the higher the shine, the more durable it will be.
EXTERIOR PAINT
End your struggles with choosing the right exterior paint color with our simple step by step process below. Our team has the answers, stop in or schedule a consultation.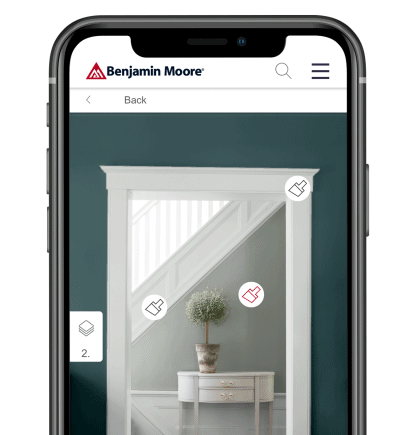 DOWNLOAD THE APP
Explore Benjamin Moore Paint Colours
Apply paint colour to photos of your space, access fan decks, match favourite hues to Benjamin Moore colours and more with the Benjamin Moore Color Portfolio app.
Take colour capture even further with the Benjamin Moore ColorReader, an integrated colour capture device.